---
Event Steward: Lady
Elli Skogkatt
Assistant Event Steward: Will of Rokkehealdan
​

Ploughman's Park
48W508 Hinckley Road
Big Rock, IL 60511

(Home of the Big Rock Plowing Match)

Note: This is a new site for Day of Playe. We will be having CAMPING!!!



Webweaver: AElfreda aet AEthelwealda aelfreda6 "at" gmail.com

Last updated: December 21st, 2018

Header Painting is "Viking Longboat", by Richard Benning. Used by Permission.

Please note: This is NOT an official SCA website nor does it include official SCA policy. It does not have any control over information linked to outside this website.


Powered by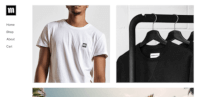 Create your own unique website with customizable templates.