---
Thank you one and all for coming to and working at our event!!!
Event Steward: Mikhail of Lubelska wjmichal "at" speakeasy.net
Assistant Event Steward: Ellie Skogkatt
​
Location: Camp Tomo Chi-Chi Knolls, 40 W 095 Freeman Rd., Gilberts, Illinois (same site as previous Day of Playe events)



Webweaver: AElfreda aet AEthelwealda aelfreda6 "at" gmail.com

Last updated: July 19th, 2018

Please note: This is NOT an official SCA website nor does it include official SCA policy. It does not have any control over information linked to outside this website.


Powered by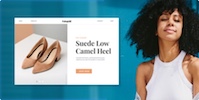 Create your own unique website with customizable templates.